Chlorhexidine Mouthwash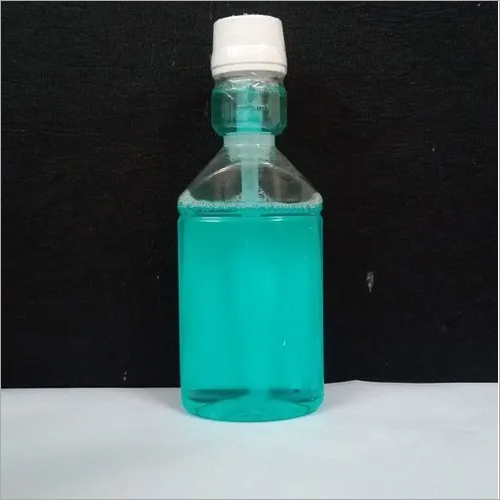 Chlorhexidine Mouthwash
Price And Quantity
Product Specifications
Product Description
Available Pack Size: 50ml, 100, 150 ml & 200ml
Chlorhexidine Mouthwash containing Chlorhexidine Gluconate is used to treat gingivitis (swelling, redness, and bleeding of the gums). By helping to keep your gums healthy, by using a product such as this one, you are ensuring that you have a high standard of oral hygiene which can prevent other more serious problems.
Product Description:
Chlorhexidine Mouthwash is an antibacterial mouthwash and works by reducing the amount of bacteria in the mouth. Chlorhexidine is used as an aid in the treatment and prevention of gingivitis, the maintenance of oral hygiene and inhibition of dental plaque formation.
Aid for preventing build-up of plaque on the teeth and maintaining oral hygiene.

Prevention and treatment of gum disease (gingivitis).

Promoting gum healing after dental surgery.

Management of mouth ulcers (apthous ulcers).

Management of inflammation of the lining of the mouth due to irritation from dentures.



How to use Chlorhexidine Mouth Wash:
Do not swallow the chlorhexidine gluconate rinse.

Swish it around your mouth and spit it out.

Use chlorhexidine gluconate after brushing and flossing your teeth.

Do not dilute the solution with water or any other liquid.

Avoid eating, drinking, and rinsing your mouth for at least 1 hour after using chlorhexidine gluconate.
Chlorhexidine Mouthwash Warnings:
May cause:
Tooth/tongue staining Increased tartar
mouth/throat irritation change in taste of food/drinks may occur
Chlorhexidine can cause brown staining of the teeth. This is not permanent and can largely be avoided by:
Brushing with toothpaste 3 times daily, brushing more on the stained areas.
Use of a 'tartar control' toothpaste and electric toothbrush may be more effective.

See your dentist at least every 6 months for tooth cleaning/tartar removal.

Staining from this medication that may occur on dental work (such as crowns or veneers) usually can only be removed by a dentist/hygienist.

To decrease the effect on how food tastes, eat first, followed by tooth brushing and then chlorhexidine rinse
Ingredients:
Chlorhexidine Mouthwash Contains:
Chlorhexidine gluconate Solution equivalent to Chlorhexidine gluconate 0.12% w/v).
Packaging Details: Packaging can be customized according to the customer.
Contact Us
Shop No.188, Vardhman Crown Mall, Plot No.2, Sector-19, Dwarka, New Delhi, Delhi, 110075, India
Phone :41251936