Sterile water for Injection 50ml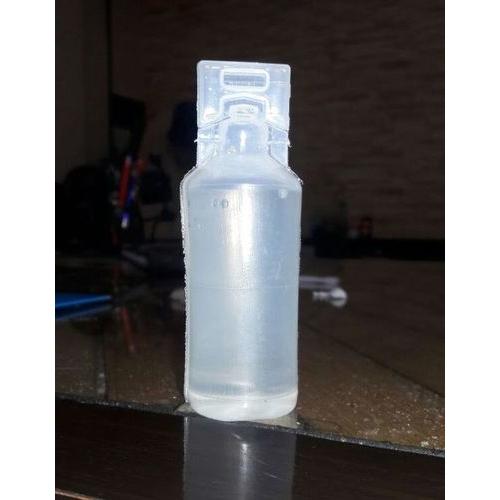 Sterile water for Injection 50ml
Price And Quantity
Product Specifications
Product Description
SterileWater For Injection 50ml is processed using reverse osmosis technology bypassing through a series of micro-pore size membranes in order to eliminate allbacterial & metallic impurities. It is also used for injecting drugs afteraddition of compounds which make it less or more isotonic. This water hasosmolarity of 0 and pH range of 5 to 7. It is also non pyrogenic and hypotonicin nature. Sterile Water For Injection 50ml is also suitable to be used forresearch purpose, where it eliminates chances of contamination and assurestargeted results.
Features:
Â
Providedin leak proof sealed packets

Suitableto be used for IV injection

Containsno bacteriostatic agents
 Sterile water for Injection 50ml
Availability 50 ML
Sterile Water for Injection, IP, BP & USP is a sterile, nonpyrogenic preparation of Water for Injection which contains no bacteriostat, antimicrobial agent or added buffer and is supplied only in single dose containers to dilute or dissolve drugs for injection.
Pack Size: Available in 5ml, 10ml, 20ml, 25 & 30ml

Minimum Order Quantity: 10,000 vials

Certification: WHO-GMP Approved
Contact Us
Shop No.188, Vardhman Crown Mall, Plot No.2, Sector-19, Dwarka, New Delhi, Delhi, 110075, India
Phone :+918035918697